What was previously known in the cultural agenda of Barcelona – and other Spanish cities – such as Design Room x Resa, will be called Mix Place x Resa, a one-day event that mixes entertainment and creativity in equal parts.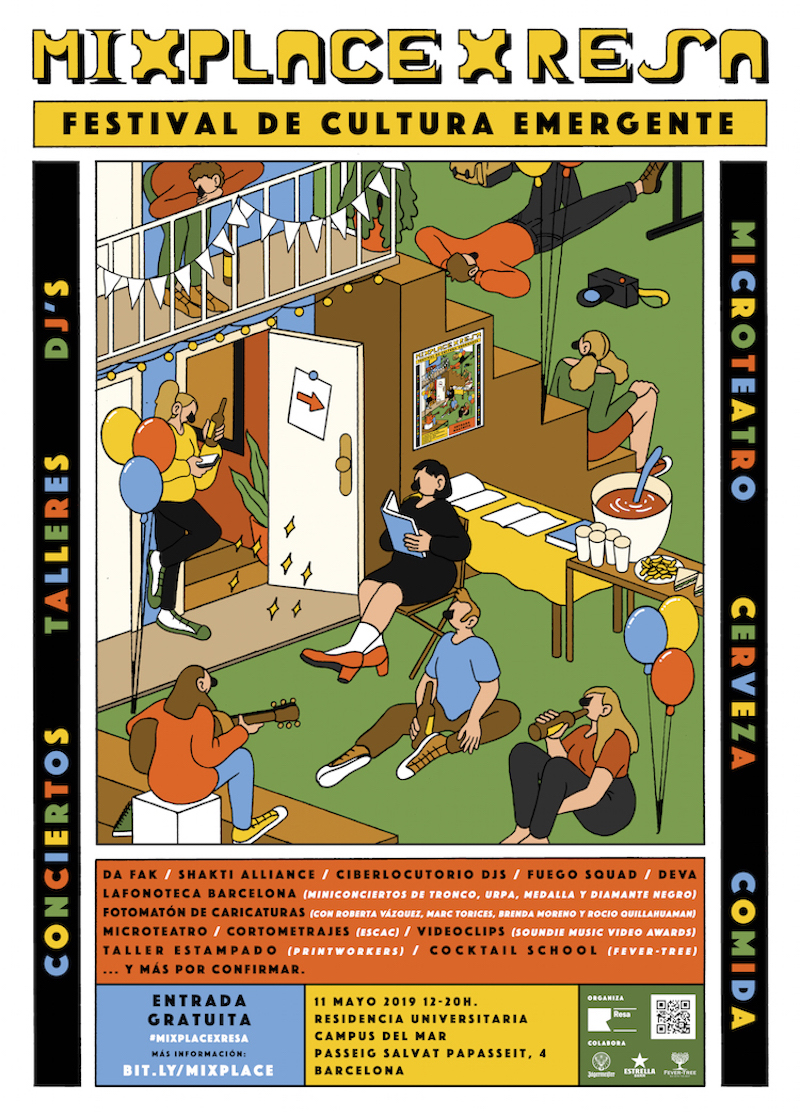 Microtheatre, cinema, live illustration, DJ workshops, video clips and lots of music. This is the bet of the free event so that Barcelona residents spend eight hours full of fun in the rooms of a residence Resa, specifically that of the Campus del Mar. The event will be on Saturday, May 11, a date that everyone should keep.
The performance of the singer DEVA stands out among all the acts thought. An artist with roots in Spain, England and Antigua (in the Antilles, a Caribbean island) that mixes these diverse influences in her music. Perhaps you recognize her by the name of D'Valentina, a name she used before; And if it does not sound good to you, write down the name because you will soon hear their soul, dancehall and trap songs everywhere.
Just before the DEVA performance, La Fuego Squad will warm up the afternoon with their playlists. The team of DJs are responsible for DJing every Friday of Razzmatazz at the Fuego party, where locals can enjoy the urban music scene. An outdoor concert to enjoy it to the fullest, like the other artists who are confirmed.